Get a Free Audit of Your E-commerce Site's Customer Experience & Boost Your Conversion Rates
Over the last 16 years, our machine learning platform has revealed the 42 most-important factors that drive e-commerce sales.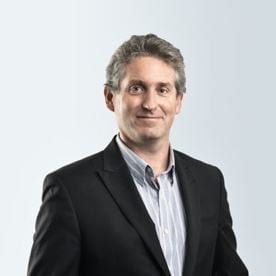 "We've mined insights from billions of e-commerce queries over the last 16 years and rolled our findings into the Customer Experience Scorecard. Requesting a Scorecard is the perfect starting point for executives interested in applying AI and machine-learning to their business."
Dr. Wayne Munro
CTO & Co-Founder
Request Your Free Scorecard
SLI's custom Scorecard packs years of data-driven e-commerce performance insights into one useful PDF report.
WHAT'S
NEXT?
We will contact you within 24 hours to schedule a time to review your Scorecard with one of our analysts.
Your Customer Experience Scorecard Examines Four Critical Areas
Each Scorecard is hand-compiled by our e-commerce analysts and is complete with recommendations.

Site
Search Box
A highly-visible and easy-to-use search box helps shoppers directly find products without ineffectively browsing around your online store.
Visibility & Ease of Use
5/5
Search box placement should be prominent and distinctive at the top of each page.
When searches are typed, are customers offered helpful suggestions? What about synonyms and misspellings?

Site
Search Results
Relevant search results contain precisely what shoppers are looking for. That relevance is critical to increasing conversion rates. The most effective e-commerce sites display search results with products visitors are most likely to buy.
Relevancy of Search Results
10/10
Do the search results satisfy the need of the customer? Do searches consistently and reliably return highly relevant products?
Results Presentations & Page
10/10
Results should present relevant products along with product information that influences purchase decisions. When results are not found, popular categories and products are returned.

Product
Recommendations
Smart product recommendations based on customer data adjust to capture trends and know what the right product to show in real-time.
Location of Recommendations
5/5
Our experts look for high visibility on key merchandising groups including top brands, best sellers, and promotions.
Recommendation Strategy
5/5
Does the e-commerce store recommend relevant products and recently viewed items to boost average order value?

Mobile
Search
Mobile shoppers rely on site search to find to what they want fast. Making search intuitive and easy to use is critical for mobiles shoppers as screen space is at a premium and typing can be difficult.
The mobile search box should not require an extra click when used. Its location should be prominent and toward the top of the page.
Mobile Search Results
5/5
Mobile search results should load quickly and be displayed concisely. Product results should be visible in less than 5 seconds.
About SLI Systems
Since 2001, SLI Systems has been inventing new ways to improve online search, increase our clients' revenue, and delight customers. Founded in New Zealand, SLI is a Silicon Valley company with Kiwi roots. Our original founders are still personally involved with the business and its rich history infuses our culture. SLI's machine-learning platform now serves as many as 1 billion search queries each month for businesses on 5 continents and in 20 languages.