How to Choose a Site Search Provider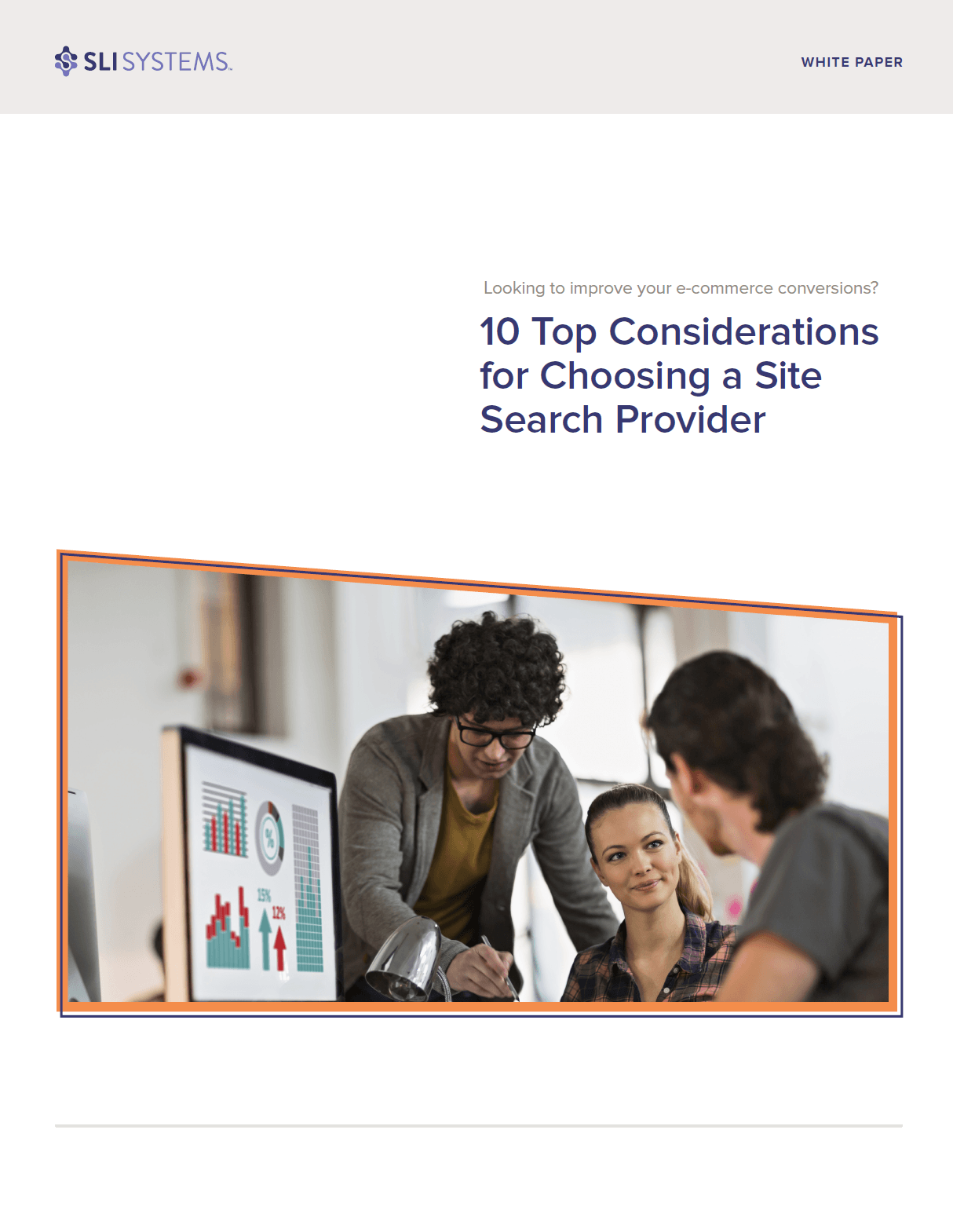 Shoppers who use your site search are must win shoppers. Searchers have a 2.7x greater conversion rate than non-searchers*. So choosing the right site search provider is critical. Otherwise you could be leaking big revenues.
Download 10 Top Considerations For Choosing A Site Search Provider to help you pick the right partner for your e-commerce site.
You'll learn:
What performance metrics to evaluate between vendors
What implementation process options are best for you
How to find the best mobile site search provider
Get the guide now.
* Comparison of searchers to non-searchers on more than 200 retail sites, SLI Systems, 2014
Choose the Right Site Search Partner
Get the 10 Top Considerations For Choosing A Site Search Provider
"In our industry, you scrape and grind for even a 5 percent increase in conversion rates. Just by adding a more intuitive search program we hit 71 percent." – Scott Perry, Jerome's Furniture