Learn practical e-commerce strategies and tactics from our rich library of e-commerce resources – blog posts, videos, guides, and more.
Featured Resources:
Get Insight. Grow Revenue.
Your Knowledge Base For E‑Commerce Success
Add To Cart – A Blog for E-commerce Leaders
Your Search Box Is Your Revenue Box
Get Your Customer Experience Scorecard
How Is Your Customer Experience?
The pressure is on to turn more shoppers into buyers.
Yet, most businesses are leaking online sales in at least 7 critical elements of their customer experience.
Want to find your leaks? The Customer Experience Scorecard grades your e-commerce site using a 42-point checklist proven to boost sales, including:
Quickly finding product most likely to buy
Personalized product recommendations
Mobile path to purchase
Find out your quick-win opportunities to take your conversion rates to the next level.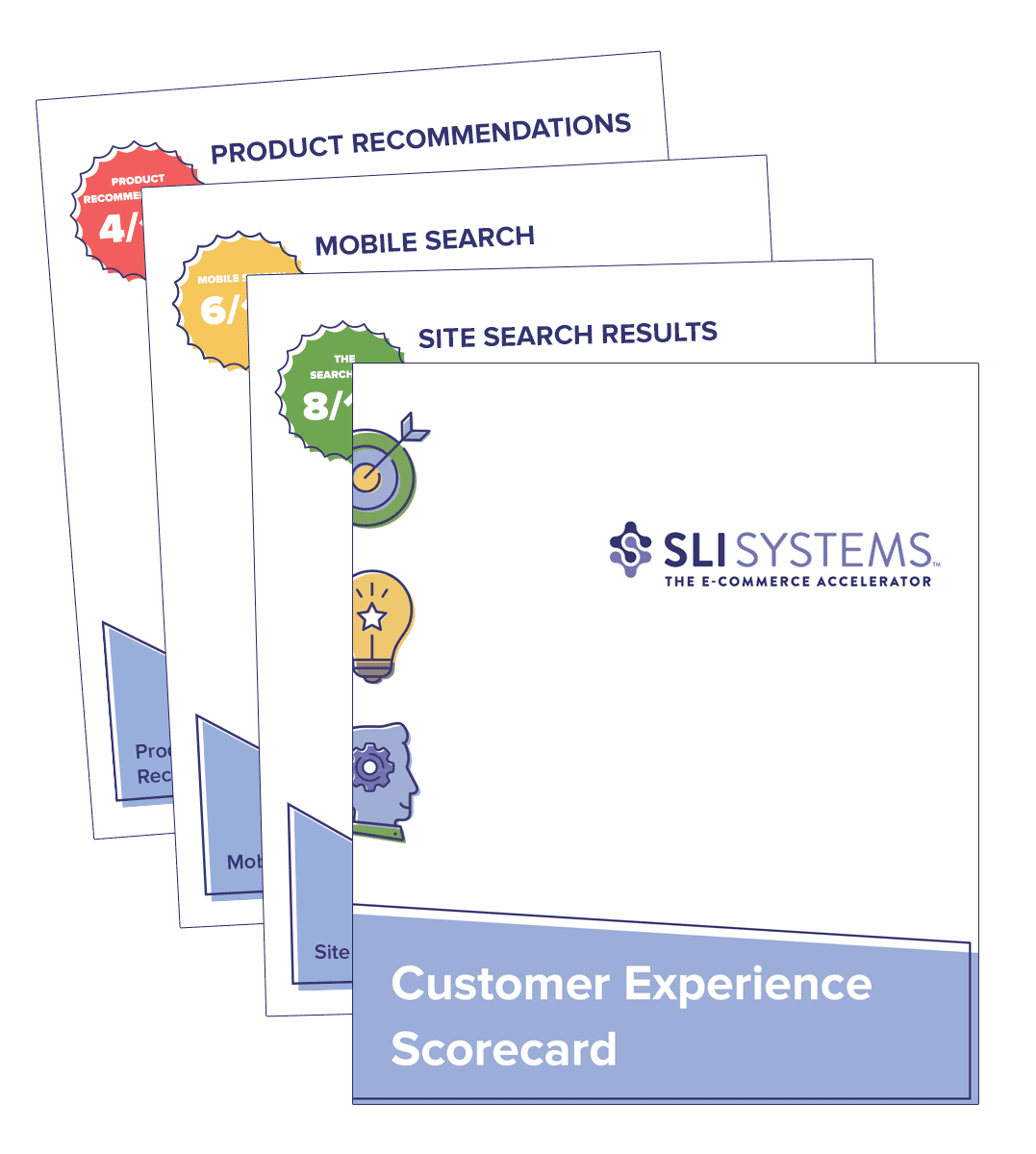 E-commerce Confidence Soars in 2017
Find out why
E-commerce growth indicators remain high. Retailers expect big increases in mobile and online revenues according to SLI Systems' ecommerce research and analysis.
What's driving their confidence? And how are businesses responding?
You get valuable insight as online retailers reveal:
How much online revenue is expected to grow
When and how they plan to use artificial intelligence
The top initiatives for their online business in Q3
Revenue growth expectations for the 2017 holiday season
Get Q3 EPIC Report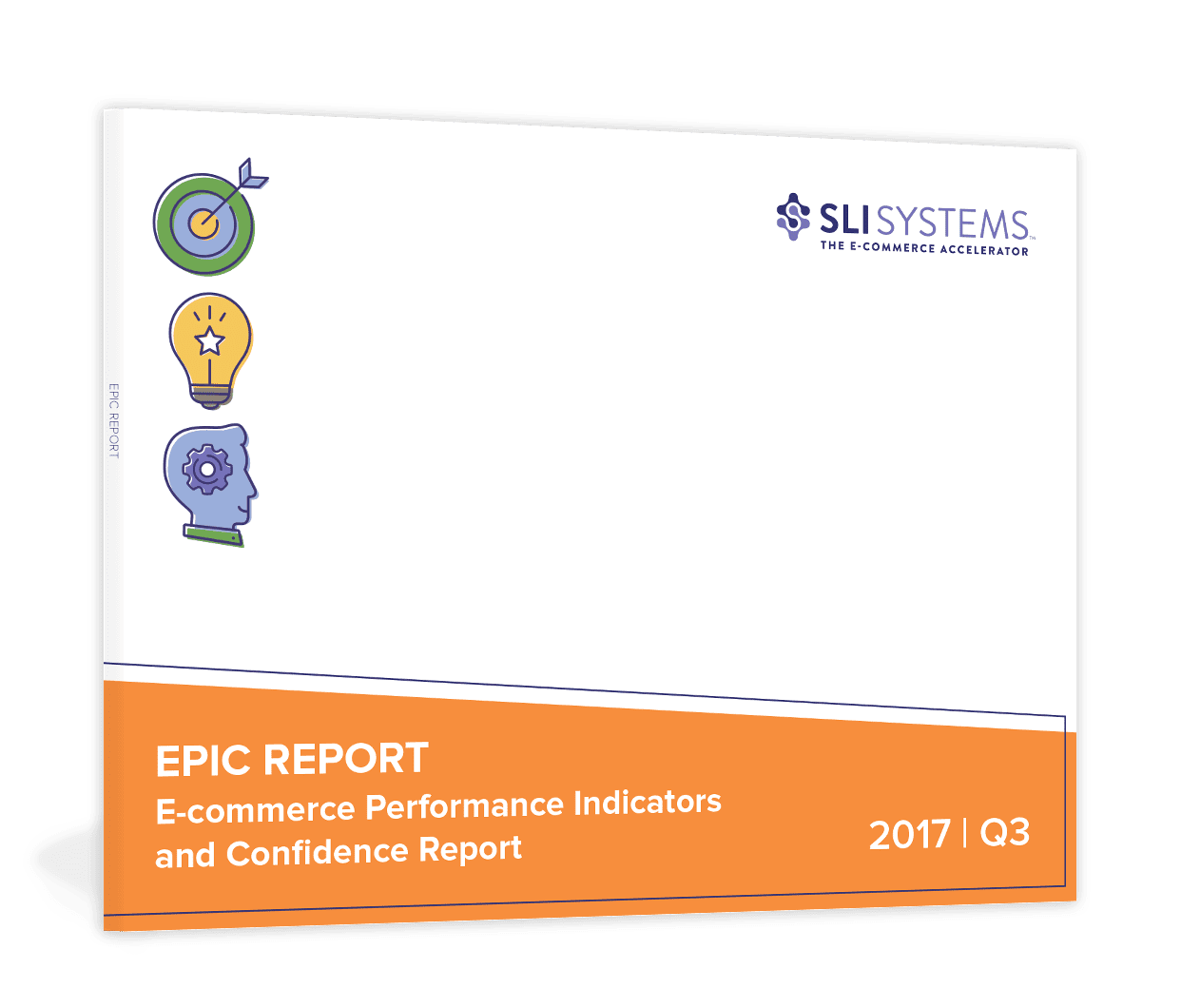 E-commerce Strategies & Actionable Tactics at your Fingertips
Featured Ebooks, Guides, and White Papers:
E-commerce Webinars Worth Watching
Our e-commerce webinars bring together commerce pioneers on the front lines of thought leadership. Listen and learn as they deliver today's best practices and forward-looking strategies on all things e-commerce, from customer experience to artificial intelligence.
Featured Webinars: