How to Use Content to Increase E-commerce Sales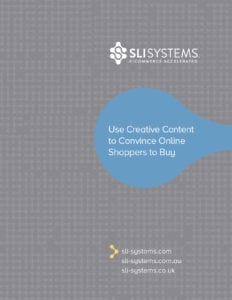 The creative use of content can give e-commerce customers a unique and memorable shopping experience–one that creates powerful brand loyalty and convinces customers to buy.
This e-commerce content marketing guide gives you:
10 e-commerce content strategies you can start right now
How visual content drives more sales
The 3 steps to quickly scale your content publishing
Download Use Creative Content to Convince Online Shoppers to Buy.
Download the Ultimate E-commerce Content Guide
Get 10 e-commerce content strategies proven to increase online sales
Power Tip: Use your FAQs: the questions your customers ask can also fuel ideas for other content – a new blog post or a helpful how-to video.