Commerce Pundit is an independent e-commerce and Digital Marketing Agency based in Atlanta, Georgia. We build and design websites, e-commerce platforms, and marketing campaigns that elevate your business. Our teams of digital experts develop and execute strategies that define your message, promote your business, and engage consumers who interact with your company. The key to our success lies within our innovative thinkers, passionate designers and dedicated developers who will stop at nothing to provide the best service possible.

Qubit offers a blank canvas for businesses to deliver their big ideas. Whether it's acting on data science or creating highly targeted personalizations, we fuel innovation and ensure marketers are able to meet the demands of today's consumer. Built around the needs of omnichannel businesses, our marketing hub integrates analytics, segmentation, A/B testing, and web personalization with the Visitor Cloud. This architecture creates a real-time data supply chain that fuels web optimization and digital innovation throughout your whole business.

RichRelevance is the leading provider of next-generation personalization product recommendations for enterprise e-commerce sites, including Sears.com, BassPro.com and Walmart.com. Built on the enRICH™ platform, RichRelevance products offer robust merchandiser control and employ over 40 different recommendation types with cross-placement optimization and a closed-feedback loop to display relevant, clearly explained product recommendations that engage shoppers throughout the entire customer experience.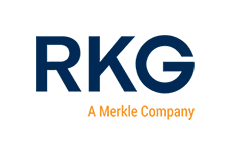 RKG is a full-service digital marketing agency that combines talented marketing analysts with unmatched proprietary technological capabilities to create the industry's most efficient and effective data-driven online marketing solutions. RKG drives more business by maximizing a full range of opportunities including Search Engine Marketing & Optimization, Social Media Advertising, Comparison Shopping Management, Display Advertising and Multichannel Attribution Management Services.

TorreyCommerce manages sophisticated SaaS e-commerce for multi-channel retailers. Our typical client has annual, brick-and-mortar revenue in excess of $250 million. Whether you prefer a stand-alone e-commerce store or a powerful marketplace, TorreyCommerce has the right solution for you. Founded in 2005, TorreyCommerce is a pioneer in building and managing e-commerce solutions with e-commerce experience dating back to 1995 — benefiting your company with award-winning technology, a strong management team, and a successful track-record.

CohereOne is a full service direct and digital marketing agency. We guide direct marketers toward profitable marketing and merchandising decisions by combining vast practical experience with intelligent tools, analysis, and insights. Our expertise in merging traditional transaction history with intent-based digital browsing data significantly improves our clients marketing and merchandising performance.

CurveCommerce is an e-commerce online marketing and strategic consulting company that helps retailers worldwide gain competitive advantage by efficiently delivering an exceptional experience to their customers via e-commerce websites, consulting services, mobile application development along with design and usability best practice recommendations. Available as best of breed solutions or as a comprehensive integrated offering, CurveCommerce solutions are supported with a choice of comprehensive and industry knowledgeable professional services.

Elite SEM is an award-winning performance-driven digital marketing agency. Founded on search engine marketing (SEM) – both paid search and organic search (SEO) – in 2004, Elite has evolved alongside client needs in the ever-changing online marketing industry, with further expertise spanning Conversion Rate Optimization (CRO), Performance Display Advertising, Paid Social, Shopping & Feed, and Mobile Strategy. Our teams develop and execute on strategic plans for clients that reach the right audience to generate sales and/or qualified leads at a cost-effective rate.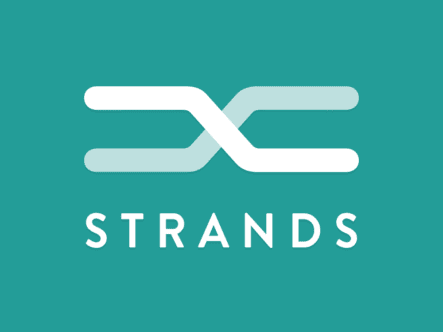 Strands develops recommendation and personalization technologies to help people discover new things. Strands' patent-pending Social Recommender is capable of automatically learning people's tastes and how their preferences evolve over time.

Vertical Rail is an e-commerce marketing agency that helps retailers, e-tailers and manufacturers get better results from comparison shopping engines, search engines and marketplaces. The company's mission is to help merchants save time, solve problems, cut wasteful spending, and find new opportunities in e-commerce marketing. The Vertical Rail team is fluent in all facets of shopping feed management, marketplaces, paid and organic search marketing – with a strong emphasis on Google Shopping and product optimization. Vertical Rail increases client visibility, sales and profitability by applying "people-driven" strategy, optimization, and account management. The company succeeds for its clients by going the extra mile, providing exceptional knowledge, value, and customer service throughout the process. Vertical Rail is able to work with most technologies and help implement the strategy that is tailored for your success.
Celebrating 10 years in business (founded in 2005), Vizion Interactive is a digital marketing agency, headquartered in Dallas, Texas, with clients around the globe. Vizion Interactive delivers strategic digital marketing solutions across SEO, PPC, SMM, CRO, UX (and other cool acronyms like ROI) that combine the processes and tools used by the largest digital marketing agencies, the specialized skills and knowledge of a boutique agency, and the care and attention of an independent contractor.

Wpromote is an award-winning online marketing firm headquartered in El Segundo, CA. Founded in 2001 by Michael Mothner, Wpromote has helped hundreds of clients from Fortune 500 companies to small startups grow their businesses online. With unmatched experience in search marketing and an unrivaled dedication to our clients' results, Wpromote stands out from the crowd. The 140+ employees currently manage more than 350 clients spanning a wide range of industries and verticals in over 25 countries worldwide. Integrated search engine marketing clients include Toyota, TOMS, Wine.com, Zenni Optical, Bayer Healthcare, Dickies Xero and UCLA.

Power Digital Marketing, a full-service digital marketing agency headquartered in San Diego, uses forward-thinking, data-propelled digital strategy to connect with their client's existing and prospective customers online. Power Digital specializes in marketing strategies that drive ROI through SEO, Paid Search, Content Marketing, PR & Outreach, Social Media, CRO, and Design. Through digital innovation and their customized approach, Power Digital has earned the reputation as a truly ROI-focused digital marketing agency.