Blue Acorn is an award-winning e-commerce agency helping retailers and brands achieve revenue growth by delivering intelligent, comprehensive e-commerce solutions that are rooted in data and driven by Blue Acorn's design, development, and marketing expertise. Their Magento Certified Developers are responsible for developing the SLI System's integration module for Magento eCommerce sites.

Commerce Pundit is an independent e-commerce and Digital Marketing Agency based in Atlanta, Georgia. We build and design websites, e-commerce platforms, and marketing campaigns that elevate your business. Our teams of digital experts develop and execute strategies that define your message, promote your business, and engage consumers who interact with your company. The key to our success lies within our innovative thinkers, passionate designers and dedicated developers who will stop at nothing to provide the best service possible.

Corra is a New York and Los Angeles digital agency that delivers high performing e-commerce solutions for fashion, beauty and lifestyle brands and retailers on all channels and all devices. Their Commerce Application Managed Services (CAMS) is a unique suite of support and maintenance services that ensures your customers have a high performing user experience whenever they engage with your business online. From proactively monitoring your site for performance issues to integrating the most up-to-date extensions, our dedicated team of world-class certified developers provide the tools you need to implement revenue-growing strategies.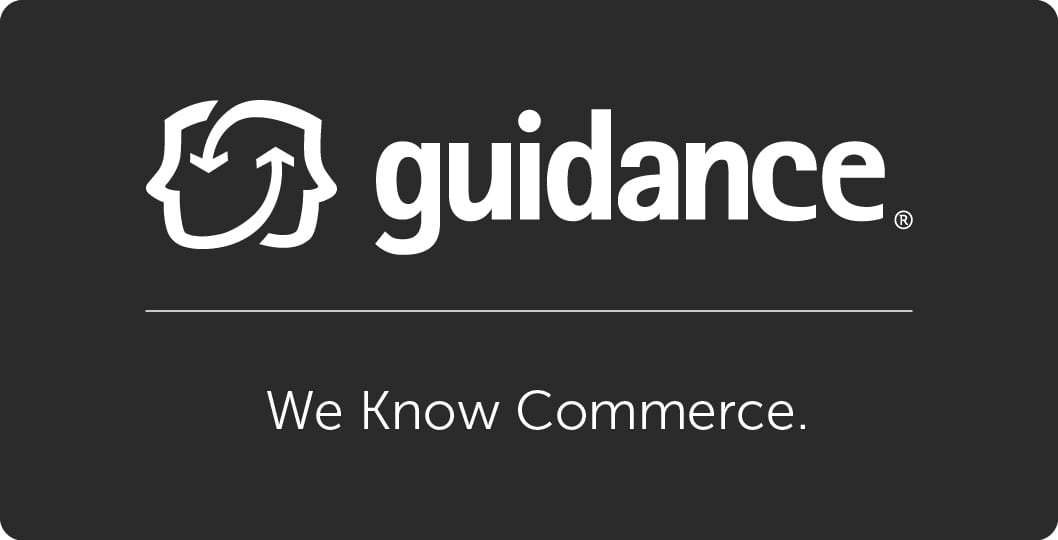 Guidance is a customer-centric commerce service provider dedicated to growth-oriented mid-market and enterprise branded manufacturers and merchants in both B2C and B2B with industry-leading practices in multichannel retail strategies, mobile, customer experience, innovative design, and complex system integration. Our company was founded in Los Angeles in 1993. Since then, major brands like Foot Locker, Burlington Coat Factory, Johnny Was, Robert Graham, Sole Society, etc. have chosen Guidance to provide best-in-class commerce solutions in support of their retail business.

LYONSCG is the industry's premier e-commerce digital agency. LYONSCG crafts world-class digital experiences for online retailers, branded manufacturers, and B2B organizations, leading them through the complex world of online and omnichannel commerce. We offer you technology leadership and design innovation that results in a creative, robust and increasingly profitable e-commerce website. We deliver seamless integration across strategy, design, implementation, hosting, and support. When the same firm designs, builds and supports your eCommerce platform, you can be assured that all parts work together, just as they should. LYONSCG immerses itself in your business to understand your priorities. As one team, we'll tackle each challenge and craft a solution to maximize your online potential.

Demac Media is an award-winning e-commerce agency based out of Toronto. As the largest Magento Gold Solutions Partner in Canada, Demac has been helping merchants build effective and successful eCommerce businesses from the ground up. From design and development to integration and optimizing everything in between, the company acts as a strategic piece of a merchant's online business whether it is B2B, B2C or a variation of the two. As a full-service e-commerce shop, Demac Media provides rich, flexible solutions that have been built, and battle-tested with some of the best merchants on the web.

Gorilla's deep understanding of e-commerce and multichannel environments enables them to deliver inspiring design, impeccable development and impactful solutions-elevating brands, retailers and manufacturers, since 1994. Gorilla is a long-standing and industry-acclaimed Enterprise Partner of Magento – The Ecommerce Platform For Growth. Gorilla leverages the Magento platform to provide intuitive user experience and powerful e-commerce functionality to grow B2C and B2B channels.

Something Digital is an interactive agency specializing in e-commerce, website design, custom software development, digital marketing, and user experience. By taking the time to assess your unique needs, we are able to offer strategic, creative solutions that help your business succeed.
Something Digital is a unique place, where people and their projects excel, and where everyone gets invited to dinner. We are an agency and a tech services firm. Our people and our capabilities help our clients achieve great things.

SmarterCommerce, from Premier Group, is one of the leading multi-channel commerce platform for Oracle ERP customers with numerous deployments worldwide. With comprehensive B2B/B2C e-commerce, Retail Point of Sale (POS) Call Center Management and Payment Processing, SmarterCommerce delivers a seamless, consistent customer experience over the web, at the store or on the phone. With its capabilities to support B2B and B2C deployments, SmarterCommerce provides a "multi-enabled" (websites, currencies, languages, companies) end-to-end solution for your organization to expand sales, improve customer service and drive efficiencies globally across its sales and order fulfillment processes.

Powering Great Commerce™: Onestop Internet is a premier e-commerce services provider trusted by internationally recognized retail brands. Founded in 2004, we are experts at managing all aspects of our clients' online businesses. We leverage our technology and expertise in partnership with our clients to dominate this complex channel at a fraction of what it would cost to attempt on their own, and with the experience to ensure success.

One Creations is a full-service e-commerce digital agency with design and digital marketing experts offering unparalleled comprehensive service with the perfect blend of strategy with design, to get you the results you want! We began our journey in 2005 when e-commerce was in its embryonic stage where online stores were operating to showcase the products without real motivation to create a sustainable e-commerce business. However, today we are pleased to state that we help many local, national and international brands and online businesses to unlock its full potential.
For over 11 years, we have been successfully connecting brands to consumers with an extra emphasis on quality customisation, unique design and strategy, which has made us a valuable extension of our client's marketing team.
We employ some of the best talents in the industry, which gives us an unparalleled advantage to serve our customers.