New Home Page
E-commerce is all about turning shoppers into buyers. Personalize the shopping experience by presenting the products each shopper is mostly likely to buy now.
Maximize average order value and repeat business with AI-driven recommendations, category pages and merchandising tools.
Optimize organic search results with automated landing pages based on search terms shoppers most frequently use on your store.
SLI Systems E-commerce Research & Tools
The SLI E-commerce Performance Indicators and Confidence (EPIC) Report contains current data on e-commerce revenue trends, top initiatives of leading online retailers, key technology trends affecting e-commerce and more.
Ultimate Guide to the Newest E-commerce Merchandising Techniques
E-commerce merchandising has one goal in mind – connect shoppers with the right products so they "Add to Cart" fast. Learn what the latest customer-focused E-Commerce merchandising strategies are in this new e-book.
Performance, Aesthetics, Relevance Checklist
The P.A.R. Checklist gives you 14 best practices to create shopper experiences that drive results.
Accelerate the path to purchase and delight your customers.
E-commerce Performance Indicators & Confidence Report
Glue Store, a leading local and international cutting-edge fashion retailer, today strengthens its partnership with SLI Systems – global leader and provider of cloud-based, AI-powered e-commerce solutions and services – with the adoption of real-time personalization.
SLI Systems Product Discovery & Promotions Suite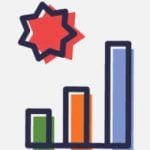 SLI Systems offers a comprehensive suite of E-Commerce product discovery and merchandising tools. From site search through personalization and long-tail SEO, SLI solutions are designed to drive your business to the next level.